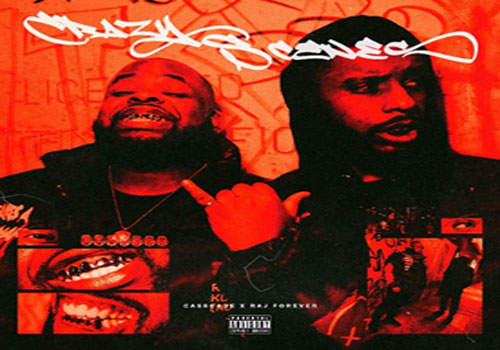 Casscade and Raj Forever drop off their new single titled "Crazy Scenes."
North West LDN rapper and creative Casscade returns with his new single "Crazy Scenes," this time teaming up with the hotly tipped artist/producer Raj Forever. "Crazy Scenes" was produced by the prolific producer Saint Cardona (whose credits include; Young M.A, Octavian, Fivio Foreign and Mariah Angelica).
With its accessible drill-flavored beat, mixed with Casscade's playful bars and melodic approach, there is something genuinely fresh about the track, as Raj Forever punctuates things with a memorable chorus hook, nailing down its radio friendly vibe and positive message.