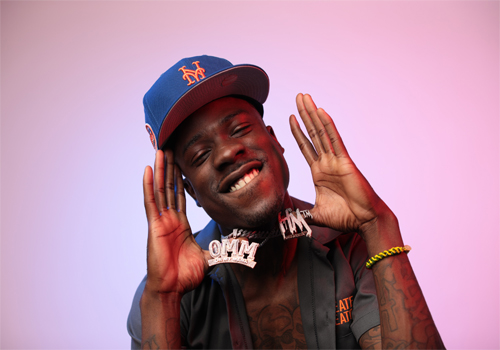 D-Aye returns today with this new single, "Bullets Flying."
With over 15 million views on YouTube, Montgomery rapper D-Aye follows up his major label debut on Reckless Republic/Island Records. "Hunnids" was produced by Grammy-award winning producer Zaytoven and had a lot of early support by Power 106, iHeartRadio, Dash Radio and more! And today D-Aye releases the second single off of his upcoming EP, "Defeated Da Odds."
"Bullets Flying" is produced by KashWantDa$wang and Cassius Jay (credits: Cardi B, Migos, Young Thug), and showcases D-Aye's melodic cadence that got him recognized by Reckless Republic/Island Records. D-Aye switches up between rapping and singing with ease, and his versatility is clearly evident. Fearlessness is one word that accurately describes "Bullets Flying" which is what D-Aye is.
When speaking about "Bullets Flying" D-Aye says, "The reason I came up with "Bullets Flying" is because this is what I was living through in my life growing up. Growing up through the mud in Montgomery wasn't picture perfect, and my past was my past. But I wouldn't be here today if it wasn't for never giving up, and changing my life around through getting locked up. This is why there's so much conviction in my voice because the things that I've seen through my own two eyes weren't always picture perfect."
In the near future expect an EP coming from D-Aye, which is currently untitled.  Also, expect a video for his last single "Hunnids," produced by Zaytoven to be released.