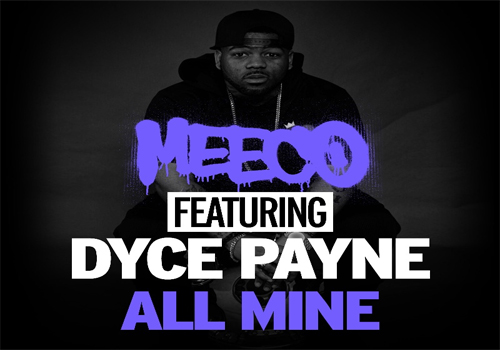 Meeco is back with his new "All Mine" single featuring Dyce Payne.
Meeco's second single "All Mine" from his forthcoming album "We Out Here" features New York singer and rapper Dyce Payne who is affiliated with The Lox (Jadakiss, Style P, Sheek Louch) and their label DBLOCK since quite some time.
The combination of Dyce Payne's voice, his melodic and lyrical approach along with Meeco's rough held beat, make this an unique and hypnotictrack which should appeal to fans of boom bap as well as modern RnB.