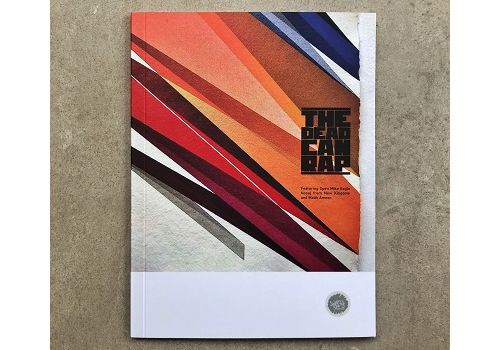 TheDeadCanRap and Open Mike Eagle release their new "Imitations" single.
TheDeadCanRap is a Hip-Hop Art Rap duo composed of Paris based Hip-Hop legend/ Art Rap pioneer, Mike Ladd & internationally acclaimed abstract street artists and esoteric rap pioneer, London based Remi Rough. Together, they've crafted a deeply personal and sonically innovative album exploring the realities/ confusions of 21st-century life as well as articulating Rap Life after 40 & beyond. With each song, TheDeadCanRap venerably navigate difficult, rarely expressed subject matter from post-apocalyptic nightmares, zombie cultures, corrupt politics, esoteric spiritually to global financial conundrums from the perspective of Rappers/Artists/ Fathers. These pioneers of Free Form Art Rap have taken their listeners to the frontiers of experimental Hip Hop, Electronica, Spoken Word and beyond.
Imitations featuring Open Mike Eagle unleashes an unpredictable and often hilarious anti-battle between three legendary MCs, who instead of battling one another join forces to lyrically-destroy their imitators. Adventurists' lyricism, highlighted by Remi's rugged Soul samples and gutbucket drum programming, provide uplifting contemporary Hip Hop Blues righteously confronting their biters.
The self-titled album is accompanied by an ArtRapBook from Mr Remi Rough.   Not only does TheDeadCanRap Artbook serve as a visual and literal companion to the album it is intended to function as an intellectual & visual vitamin, while also comfortably fitting in your pocket, just like all those conveniently sized Rap-books before the rise of iPhone raps emerged.