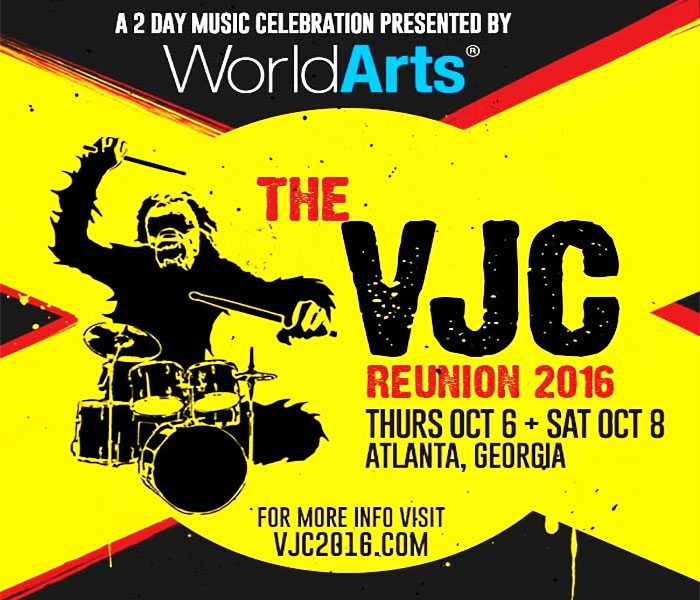 Global music platform WorldArts presents the VJC Reunion, a two-day music celebration October 6-8 in Atlanta, during this year's A3C Festival. The VJC is a nationwide collective of artists, DJs and industry professionals. Thursday October 6 will be a showcase at official A3C venue 529 featuring performances from various members of the VJC including Atlanta psycho-hop group The Difference Machine, LA future-funk band The Milky Way, Atlanta emcee/producer Yamin Semali, emcee/producer and Low End Theory/Boiler Room regular P.U.D.G.E., and Rhymesayers deejay Mista Rare Groove. Also performing will be Pheonix (fka "Felix"), DJs Ausar (host of the Kalakuta Show on WRFG), 2-Tone Jones (Shaolin Jazz), X-Man and X-ro of Soul Public Radio.
Saturday October 8 will be a mixer and cookout at the Atlanta DJ Scratch Academy featuring a production workshop headed by Bruno Mars/Lupe Fiasco producer Needlz. "The VJC has evolved from a hip-hop crew into a brotherhood of respected men that I'm proud to be part of," says SUM of The VJC, founder/frontman of The Milky Way and Chief Creative Strategist at Precious Metals, who is producing the event. "When I took a step back to look at what we've accomplished, I figured it was time to celebrate and breathe new life into what we've built. In addition, I felt it was time to start letting people know what we're truly capable of as a collective.
All of our partners on this event, from the promoters to the sponsors and Scratch Academy, are friends with which we have real relationships, built over years. It made sense to call on WorldArts for this, as they're set to do great things for the artist community." WorldArts is a global music platform helping artists connect with fans, brands, and industry professionals which has taken artists to SXSW, the ASCAP Expo, and the La Musa Hall of Fame Awards Gala.
The VJC is opening the stage to one act from anywhere in the world to come perform with them, all travel and accommodations paid. Performances will be streamed live internationally via Soul Public Radio, and filmed courtesy of WorldArts & The VJC. Artists, visit worldarts.com before September 12 to learn more and submit your music. Inquiries: thevjc2016@gmail.com