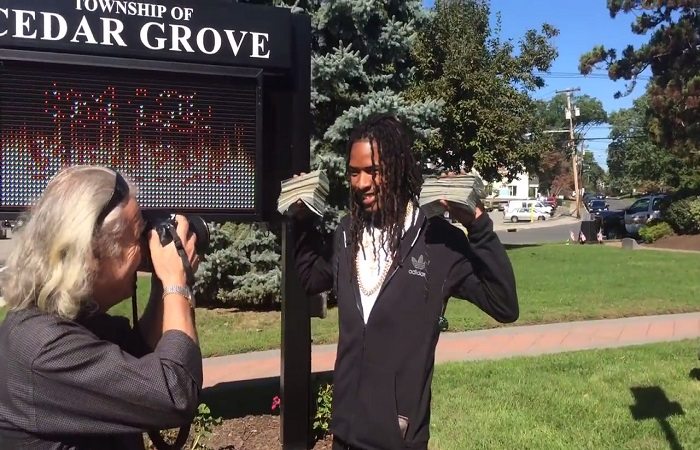 Fetty Wap should most likely put his money away when he is in public.
Was this a PR stunt by Fetty Wap or just a rapper being a rapper?  After receiving police fines totaling $320, rapper Fetty Wap decided to stunt on the police by showing off a stack of bills, he says totaling $165,000.  The $320 fine was due to misdemeanors, including having tinted windows that were too dark and a malfunctioning home alarm.  So Fetty Wap brought a ridiculous stack to pay some ridiculous fines.
Is Fetty Wap increasing his chances of being held up with pulling stunts like this. There are many people who are struggling and would love to get their hands six figures. Or perhaps, there are people who will take the opportunity make an example of him.
Lots of people post very personal things on social media and celebrities are not immune to this. Often their whereabouts are plastered across social media proving giving anyone a opportunity to plan an attack.
[jwplayer player="1″ mediaid="98504″]