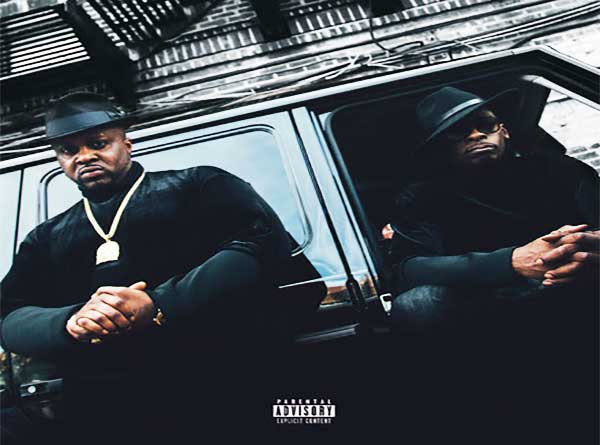 Celebrating Babygrande Records 15th Anniversary Smoke DZA & Pete Rock (Don't Smoke Rock) GZA aka The Genius and Special Guests; U-God of Wu-Tang, Young Roddy, Trademark Da Skydiver, Journalist 103 and more will perform at Highline Ballroom Monday, November 28, 2016 The doors will open will open at 8:00pm.
Babygrande Records is proud to announce Don't Smoke Rock, the upcoming release from Smoke DZA and Pete Rock. Due on December 2, 2016, Don't Smoke Rock shares the effortless production of legendary and prolific hip-hop producer Pete Rock and the lyrics of the critically acclaimed Harlemnite Smoke DZA aka George Kush.
"It's a vibe, it's a painting, it's a moment," he says. "Something that comes around once in a while. I come from old Harlem, before it was a Chase Bank & Starbucks on every corner. Before gentrification."
Pete Rock shares the sentiment, "As diehard New Yorkers, It was important for us to make a record that embraces what New York truly feels like. We wanted to bring the listener into our world."
With pre-gentrified Harlem in mind, the production on each song bleeds that Uptown attitude: subdued swagger that could turn against you at any moment. Smoke DZAcompletes the picture with rhymes steeped in daily Harlem life, where old meets new without ever confusing who actually runs the block.
In the lyrical department, Smoke gets some assistance from Pete Rock himself on "1 Of 1," where Pete serves as the elder statesman encouraging the young gunner to take the lead.
Having rapped on some of hip-hop's classics of the past, Pete felt that his work with Smokewas the perfect project to reintroduce his voice to an audience who may not be so familiar with his skills on the mic.
Pete Rock shares, "Smoke's youthfulness and energy was contagious, it brought out the best in me, this classic gritty soulful sounding project is the result of our collaboration."
"Moving Weight Pt. 1" featuring Cam'Ron and NYMLo continues in the voice of Harlem as established by Dipset years ago. And "Milestones" featuring BJ The Chicago Kid, Jadakiss and Styles P takes you back to the soulful sounds of 90's hip hop where dope lyrics and feel good music ruled.
"It's not to often that you get the features that you actually want. We went 9 for 10 with the features so this is as close to a perfect album that I've ever done in my life, states Smoke DZA.
Get tickets to the celebration event for Babygrande Records here.
[jwplayer player="1″ mediaid="101611″]