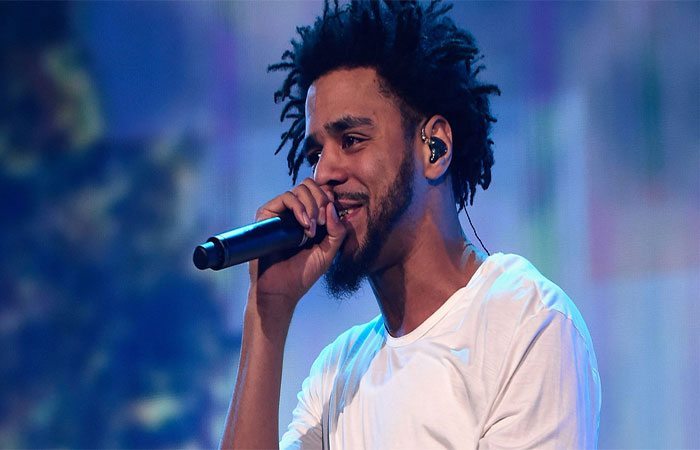 J Cole manages to pull off an impressive Top 40 feat.
Top hip-hop recording artist J. Cole scored big in 2016. This year, 4 Your Eyez Only started out at number 1, with 492,000 sales in the U.S. alone, according to Nielsen. The album received critical praise and topped the Weeknd's Starboy and Metallica's Hardwired…to Self-Destruct. Starboy debuted with 348,000 sales, and Metallica with 291,000. Only Drake's Views and Beyonce's Lemonade had stronger showings.
The sales report also shows that fans streamed 4 Your Eyez Only songs 177 million times. The Weeknd had 175 million just two weeks ago. However, Drake holds the weekly streaming record with 245 million.
4 Your Eyez Only marks the rapper's fourth number 1 album. A new report from Hot New Hip Hop underscores J Cole's rising starpower. Every single track from the new album cracked the Top 40 and of the Billboard Hot 100. The following list shows the album's songs as ranked in the current Hot 100 list:
Deja Vu
Immortal
Neighbors
Change
She's Mine Pt 1
For Whom The Bell Tolls
Ville Mentality
4 Your Eyez Only
Foldin Clothes
She's Mine Pt 2
J Cole's other songs also reached the Top 60:
False Prophets
Everybody Dies
J Cole released his debut album, Cole World: The Sideline Story, in 2011. It debuted at number 1 on the Billboard 200 list. Soon, the RIAA certified Cole World platinum. Furthermore, the RIAA did the same with his next two albums, Born Sinner and 2014 Forest Hills Drive.
The spelling of Eyez was an intentional allusion to Tupac Shakur's All Eyez on Me.
The album cover depicts a shot of Cole's back. A young boy gazes at the rapper. Anthony "Supreme" Thompson, who snapped the shot, explained on Instagram,
"This Atlanta neighborhood was just going crazy! People were running out of their house to take a photo of Cole and ask him questions but, there was something to me about this boy and how he kept looking at Cole as he walked around his neighborhood. I can see in his eyes how much this experience is slowly changing his life forever! The young boy's face just stood out to me to capture.
I saw in his eyes he knew nothing about J. Cole, but was some what amazed how everyone was reacting to him.The boy even asked Cole several times who he was. But, he couldn't understand what was going on in his world. Cole and I spent hours one night looking for photos for his album cover but nothing seemed to stand out. Then a few days passed and I finally found this photo that I felt represented the cover the most to me to pitch to him."