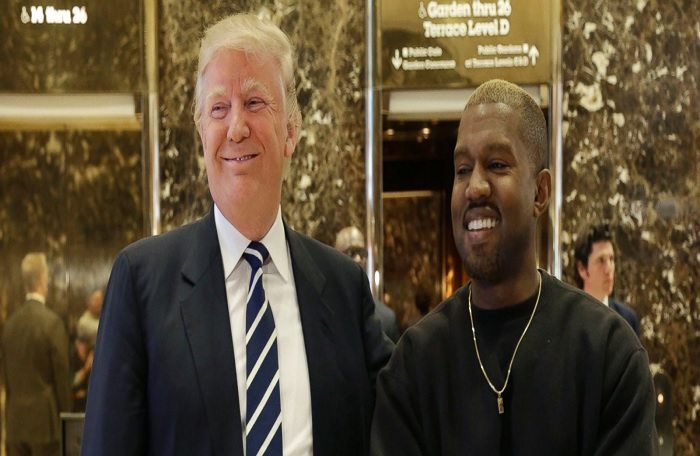 Many want to know why Kanye West took a meeting with President-elect Donald Trump.
Kanye West has caused conjecture after being spotted walking through Trump Tower in New York, where the president-elect is staying. Many Believe the meeting was to offer the opportunity to perform at the inauguration on the 20th January. According to US media, a Trump spokesperson has confirmed Mr West is meeting with the president-elect. Trump's team has not yet confirmed what the meeting was about. However, before Mr West left the building, he and Mr Trump were photographed together, and they spoke a little about their meeting.
The president-elect said of the rapper: "He's a good man. We've been friends for a long time" and said they were talking about "life." Kanye West remained tight-lipped about the encounter, saying:  "I just want you to take a picture right now." Mr Trump then hugged the rapper, saying: "You take care if yourself. I'll see you soon."
[jwplayer player="1″ mediaid="102372″]
Kanye West was recently released from hospital more than a week after police were called to reports of a disturbance involving the rapper. The US musician left UCLA Medical Centre in Los Angeles under the care of his wife Kim Kardashian and his personal physician, Dr Michael Farzam, TMZ said. Mr West, 39, had been admitted to hospital on November 21 suffering from "temporary psychosis due to sleep deprivation and dehydration", the celebrity news website said. The Los Angeles Police Department (LAPD) said at the time that it responded to a report of a disturbance but the incident was deemed a "medical emergency".