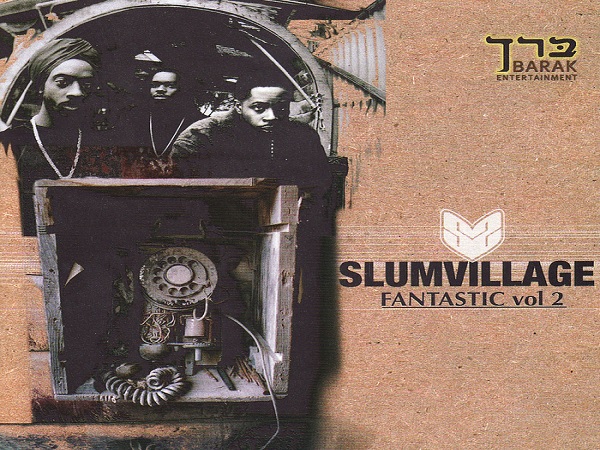 Fantastic, Vol. 2Â is the second album released by Slum Village.
The album was initially completed in 1998 for A&M Records shortly before the label became obsolete, leaving Slum Village in limbo for over a year. During this period, however, the group's producer Jay Dilla greatly increased his profile through work with artists such as Common, Busta Rhymes, Erykah Badu and A Tribe Called Quest. At the same time tremendous acclaim from notables such as Questlove of The Roots and Q-Tip built up anticipation for the long-delayed LP.
Slum Village eventually found an outlet with Goodvibe Recordings & Barak Records, and released Fantastic, Vol. 2 in summer 2000. Although sales were slow (due to heavy bootlegging the group nevertheless had a huge impact on the underground circuit and were proclaimed torch-bearers for the departing A Tribe Called Quest.
In particular Jay Dee's much lauded production work, full of subtle grooves and soul claps, was a blueprint for the direction that neo soul would take in the coming years. The album was re-released minus the original version of "Fall-N-Love", which was replaced by the remix due to sample clearance issues, as well as their collaboration with Common, "Thelonius" (which originally appeared on Common's Like Water for Chocolate). The album's cover was designed by Waajeed.
[jwplayer player="1″ mediaid="109435″]