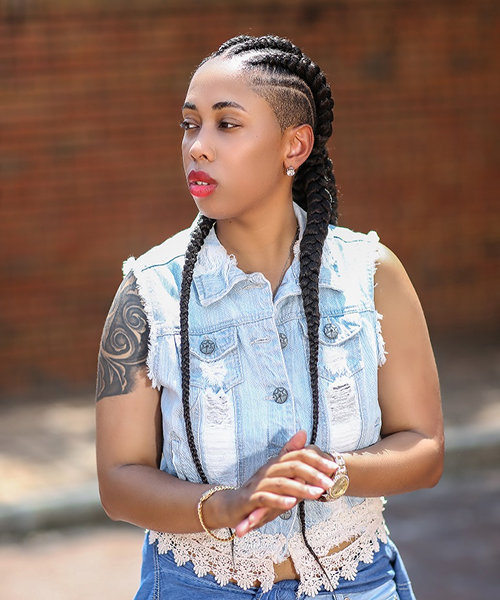 BSE Recordings Announces The Signing of Female MC T BARZ & Readies Her Debut Single, 'Flexin'
BSE Recordings proudly announces the signing of female MC T BARZ to its growing roster of talented artists.  Since 2008, the Connecticut-based record company has been creating buzz around the music industry with some of it's talents and their industry chart-topping success. "Today is no different", says Lou Humphrey, CEO and co-founder of BSE Recordings.
"When I first heard the incredibly talented Felecia Tunstall better known as T BARZ rap, I was in stunned dis-belief. It had been so long since the days of Tupac and Notorius B.I.G. when MC's were rapping about real life everyday shit you could actually understand "What The Hell They Were Saying"! I was immediately sold!," mentions Lou. "The remarkable thing is that T BARZ is a female delivering truisms, style and character to the rap game. It is my absolute contention that T BARZ will be a force to be reckoned with-in the Hip-hop Game today!" he adds.
On September 22nd, BSE Recordings will be releasing the in-your-face debut single, "
FLEXIN
" from
T Barz
with a worldwide digital release.  "
Flexin
" was written and produced by
T Barz
,
Arika Kane
and
Lou Humphrey
. "
It was easy writing Flexin, the beat practically wrote itself. I already had part of the hook written prior to the song so when I heard the beat I knew it would fit perfectly
," mentions T Barz. "
Everything I'm rapping about is flexin, Flexin means being at the top of your game and showing it
," she adds.
"Flexin" is already creating buzz at radio stations across the country, especially in her hometown of Mobile, Alabama.  "Listeners are going crazy over the record," mentions DJ Loot from 100.3 "The Beat".  DJ Billy Busch from Connecticut's Hot 93.7 fm says, "Flexin" is a no brainer hit record".  And DJ Blayze of 93 BLX in Alabama adds, "T Barz is a superstar in the making and I'm eager to continue to support her record."
In the coming weeks, T Barz will hit the road on a promotional tour in support of the single and stops will include; Mobile, Birmingham, Montgomery, Atlanta, Charlotte, Columbia, Augusta, Savannah and many more.