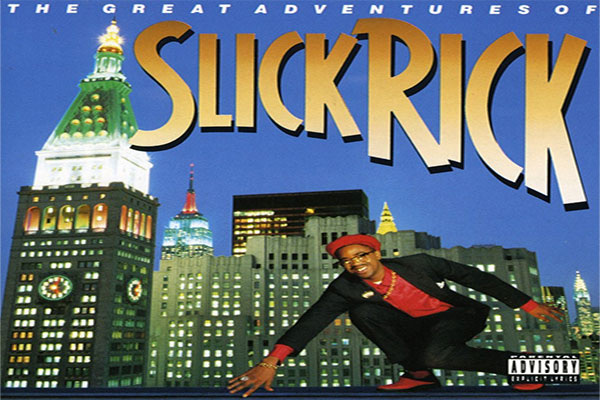 Slick Rick Released 'The Great Adventures Of Slick Rick' On This Date In 1988
The Great Adventures of Slick Rick is the debut album by hip hop recording artist Slick Rick, released in 1988. The album is among the few to receive a perfect five-mic score from The Source magazine. In 1998, the album was selected as one of The Source's 100 Best Rap Albums. In 2012, the album was selected by Slant Magazine as #99 on its "Best Albums of the 1980s." Hip hop artist Nas cites it as one of his favorite albums.
It topped Billboard's Top R&B/Hip Hop Albums chart for five nonconsecutive weeks and peaked at #31 on the Billboard 200. The song "Children's Story" is also featured on the soundtrack of Grand Theft Auto: San Andreas, True Crime: New York City and Tony Hawk's Proving Ground.
In 2008, the single "Children's Story" was ranked number 61 on VH1's 100 Greatest Songs of Hip Hop
[jwplayer player="1″ mediaid="112611″]