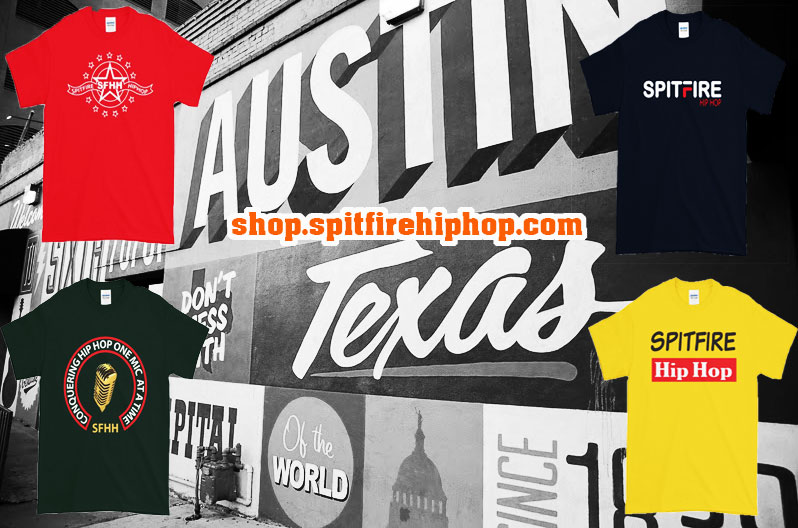 SpitFireHipHop.com launches new apparel line to support the brand.
SpitFireHipHop.com announces the launch of a new apparel line. We as a company, pride ourselves on providing a platform to independent artists who may not have the machine behind them. SpitFireHipHop is a platform unlike many others out there does not require a payment from artist to be featured. We believe we have found a way to continue provide a service to artists, absolutely free.
"We are thrilled to announce that we have launched SpitFireHipHop Apparel. The line initially will include t-shirts, tank tops, hoodies, caps and beanies, says Founder and CEO of SpitFireHipHop LLC, Jimy Lincoln. "Our passion is to provide a vehicle to indie artists and newcomers to Hip Hop. Our apparel line will allow us to be seen not just on blog posts but on the backs of Hip Hop artists and fans of Hip Hop around the world."
"The line comes with an array of designs – and we look forward to adding more products in the near future."
SpitFireHipHop.com has been providing indie and newcomers to Hip Hop a platform to showcase their talents since 2011. The brand is growing stronger and becoming one of the more popular in Hip Hop. To learn more about the new apparel line visit the website at shop.spitfirehiphop.com or follow on Facebook
For the month of December enter code "December25" for 25% off your order.