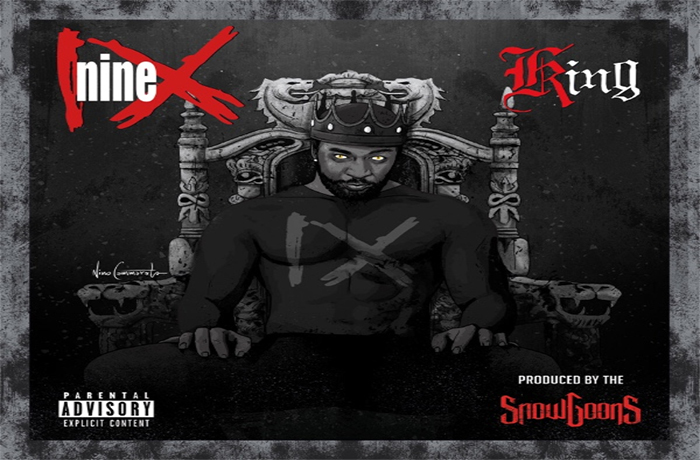 It has been quiet about the Bronx native Nine who started his career with Funkmaster Flex in the early 90's. After Nine joined the Snowgoons 'Goon Bap' project in 2016 they have been talking about new music and finally decided to move forward and start working on a collabo album.
When being asked "Whutcha Want Nine?" his anwer was "Fat Beats for my Rhymes!" and the Snowgoons finally fulfill the demand with some hardkocking beats that compliment Nine's trademark raspy voice.
The album entitled "King" will be released September 9th through Goon Musick on all digital formats, CD and limited edition vinyl.
Today the Snowgoons revealed the album tracklist and features.
01. The Revenant (▶️ https://youtu.be/RB083RGpGBc)
02. Pull Up (▶️ https://youtu.be/UVMgrQ37vvY)
03. Killmongor (▶️ https://youtu.be/GqtVRE4rsPg)
04. Hilfiger
05. Tremendous
06. Belafonte ft. Conway The Machine
07. Medusa
08. Breathe ft. Kool G Rap and Smoothe Da Hustler
09. I Am
10. Pita Roll
11. Jump Em ft. Ruste Juxx
12. Champion ft. Chris Rivers
13. King