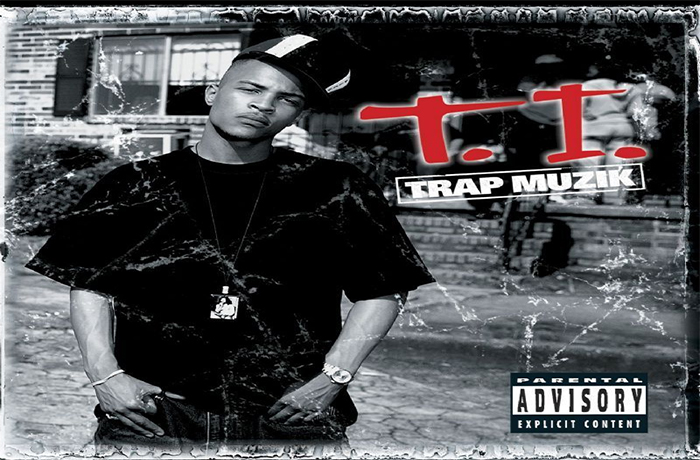 Trap Muzik is the second studio album by American hip hop recording artist T.I., released on August 19, 2003, through Atlantic Records and his newly founded record label Grand Hustle Records. Due to the poor sales on T.I.'s debut album I'm Serious (2001), T.I. asked for a joint venture deal with Arista Records or he be released from his contract; he was subsequently dropped from the label. In 2003, T.I. launched Grand Hustle Records with his longtime business partner Jason Geter and signed a new deal with Atlantic Records.
The album spawned the hit singles "24's", "Be Easy", "Rubber Band Man", and "Let's Get Away". The album features guest appearances from 8Ball & MJG, Jazze Pha, Bun B and Mac Boney. With T.I.'s longtime record producer DJ Toomp serving as an executive producer for this album. Trap Muzik debuted at number 4 on the US Billboard 200 and number 2 on the US Top R&B/Hip-Hop Albums, selling 110,000 copies in the first week. The album was certified platinum by the Recording Industry Association of America (RIAA).
Upon its release, Trap Muzik received generally favorable reviews from most music critics, who generally regarded it as a major improvement from I'm Serious. In 2012, Complex named the album one of the classic albums of the last decade.