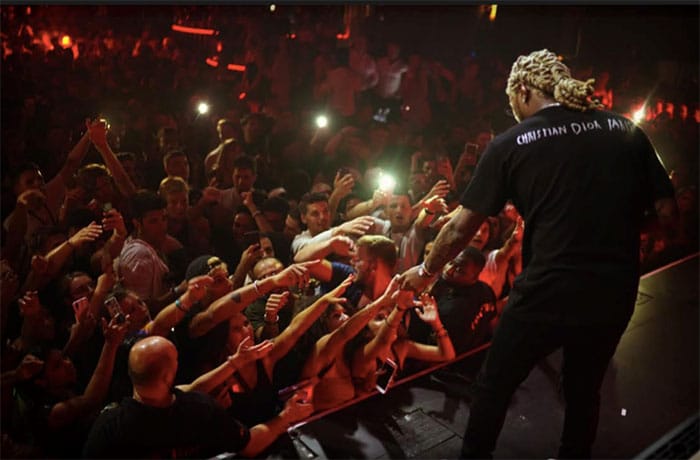 Future is offering scholarships during his 'City of Legendary Nights' tour.
After Future's surprise pep rally performance at Columbia High School, in Atlanta, GA, Future and his foundation FreeWishes have decided to keep paying it forward. Prospective students around the country, can now enter to win a college scholarship in the amount of $2000.00.
Future's FreeWishes College Scholarship is available to students nationally. 17 scholarships will be awarded in total and gifted at each tour stop. Along with the scholarship, lucky recipients will also receive 2 tickets to the Legendary Nights Tour and an exclusive "I Am A Dreamer" sweatshirt.
To enter, you must meet the following requirements:
1. Follow the Freewishes Foundation's social media page @freewishesfoundation (IG)
2. Email your 500 word essay to [email protected] and write
"How Receiving This Scholarship Would Be
A Dream Come True"
3. Complete the above steps by noon the day before the Legendary Nights Tour stop is in your city.
4. Cross your fingers and DREAM big!
*In your email please include your name, Instagram handle, phone number, copy of active student id, name of college, and contact information for school financial aid office..
For more info visit
FreeWishes.org
Social Media
@freewishesfoundation
interest in tour press?
email [email protected]