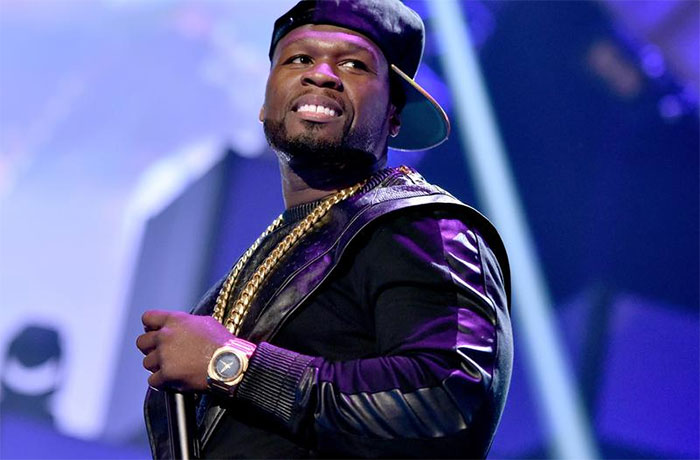 In the wake of his controversial Instagram post about Oprah Winfrey, rapper 50 Cent will executive produce an animated series featuring a black superhero for Lionsgate TV.
The series will be called Trill League and will be based on a graphic novel by the same name, which was written by Anthony Piper. It is said to combine elements of superheros with both anime and hip-hop culture.
The creators of the series provided the following synopsis:
"In an era of social injustice and internet trolls, a league of black superheroes, 'Trill League' is tasked with saving the world from monsters, super villains and haters of all kinds. Get ready for this remixed rendition of your favorite superheroes as the series satirizes modern American society."
Piper is also one of the series' executive producers, along with Jameel Saleem. The two will further write the series, which will be broadcast on a mobile video platform called Quibi that is set to launch in April of next year. In addition to Lionsgate, 50 Cent's G-Unit Film & Television will produce the series with 3 Arts.
50 Cent, whose real name is Curtis Jackson, issued a statement in conjunction with the announcement.
He said, "I am excited to bring G-Unit Film & Television to an innovative platform like Quibi with my partners at Lionsgate and 3 Arts. Anthony Piper and Jameel Saleem have created a world we haven't seen before in 'Trill League,' looking forward to sharing it soon."
Quibi was started by former DreamWorks Animation head Jeffrey Katzenberg and is run by Meg Whitman, who once ran Hewlett Packard and was the Republican nominee for governor of California in 2010. The platform has already signed a number of top talents and directors, such as:
Zac Efron
Tyra Banks
Chrissy Teigen
Don Cheadle
Guillermo del Toro
Sam Raimi
Source: Digital Music News