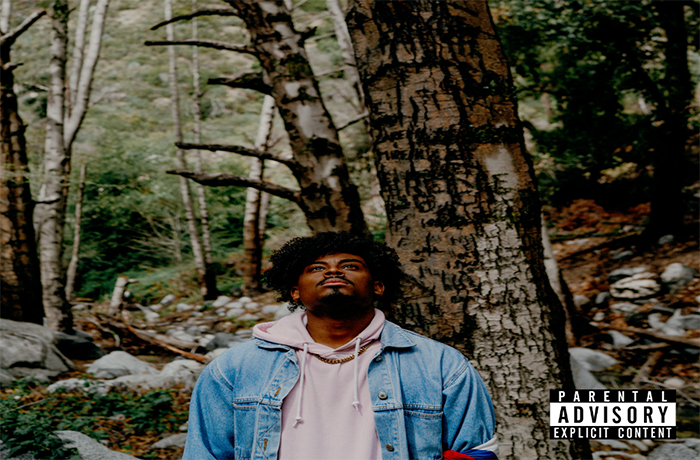 Complementing the harsh summer heat, rapper/actor/comedian ToBy is releasing his crisp and breezy new EP THE OUTSIDE, out July 10th. The EP ranges from charging precision to laid back serenity, with every track floating like a feather on the vibrations of Miami producer oebeats gossamer instrumentals, punctuated by ToBy's earnest and effortless flow.
The first single "Play Out," released last month, takes the form of a confident upbeat party song influenced by the stylings of contemporary artists like Jack Harlow's What's Poppin or BROCKHAMPTON's Boy Bye. The track features ToBy's penchant for bouncy rhythmic pockets and witty wordplay, touting his prowess as an artist and charmer going as far as to challenge his contemporaries to do better. The track's stylistically neon and tape-warped music video was shot & directed by ToBy on an iPhone XR while reveling in the nightlife of Shibuya, Tokyo, edited by Omri Efrat.
Toby's life and career has found him tackling entertainment from all sides, acting in multiple Buzzfeed videos to performing in productions of Midsummer Nights Dream and One Flew Over The Cuckoo's Nest. The upcoming The Outside EP finds ToBy musing not only on these experiences, but on all the internal and external experiences that came to define his atmospheric stylings through his multicultural upbringing. "It's a sonic journey through my thoughts and inclinations and a peer into the process that inspires me to write," says ToBy "I've always felt like my topics and concepts stemmed from an external source, intangible, but ever present. My connection to this source has always felt strongest outside and in specific locations. The rooftop overlooking Port Au Prince, Haiti at my grandma's house, the deep lush forests and lakes that span the countryside, the lake outside my parents' house, the beaches that tug at the heartstrings tethering me to my native country. The outside is the center and all of my stories and creative impulses are catalyzed by its presence."
Reminiscent of the daydreamy lo-fi feel of producer/DJ Nujabes and the looming melancholia and booming trap sounds of contemporaries like Travis Scott and Metro Boomin, the EP's production serves to blend the tranquility of the peaceful outdoors with the chaos and dystopia of modern rap.

Lyrically, The Outside EP dives deep into ToBy's range of topics from the personal to personified. "Osiris" chronicles the mythic tale of betrayal and murder of the Egyptian god at the hand of his own brother (heavily inspired by Frank Ocean's ​Pyramids​), giving way to the second track "New Car," a tale of freedom and yearning, an ode to the unrestrained and ends in a plea to escape soul-crushing monotony. "Southside" unfolds a think-piece on the psychological toll that success and stability can take on those who make it out of dangerous upbringings. "Play Out," takes a 180 degree spin glorifying the high life, full of its sex, agency, and financial comfort while "Cascades" is the melancholy admission of numbness to a relationship that's run its course. Lastly, "Wishes" bares ToBy's open soul: his doubts, fears, wonders, and worries in the face of his impending mortality (written and recorded entirely on his 26th birthday).
The Outside is a collage of feelings across space and time, crafted with layers that further expose themselves on each listen. Both relatable and illuminating, The Outside paints the intricate watercolor of ToBy's personal truths. "It achieves unity through specificity," he explains. "In the hope that my life and my interests resonate with the next artistic soul or creative pundit trapped inside the every-man; yearning to escape, yearning to taste life's cool breath, yearning to finally go outside."