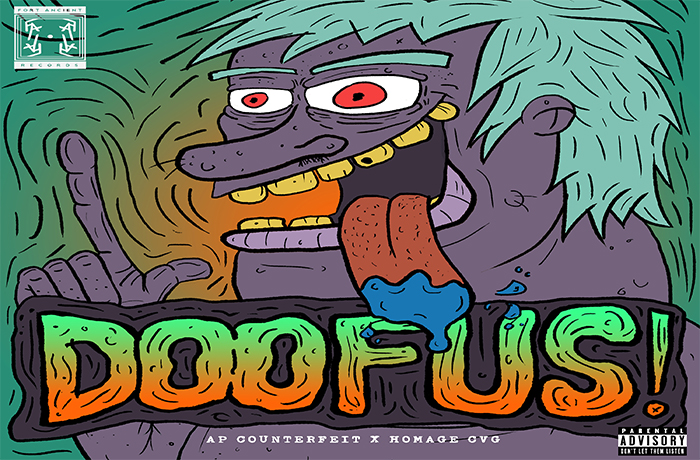 AP Counterfeit and Fort Ancient Records' Homage CVG connect for new EP, "DOOFUS!."
AP Counterfeit and Fort Ancient Records founding member Homage CVG have joined forces to create "DOOFUS!" A 7 song EP scheduled for a September 7 release.
The EP features a range of different rhythms and sounds that have come to be known as Homage CVG's signature production style. Accompanying the boom bap drums and soulful grooves are the abstract lyrics and delivery that AP Counterfeit brings to every track. The EP has one guest feature from Tobotius of the legendary Animal Crackers DJ collective on the song "Keep Em Comin Gleep Glop."
The album jumps from fun, silly songs filled with puns and clever tongue twisters, to more serious topics such as addiction, police brutality, and the pressure from society to fit in. Overall the EP comes in at around 25 minutes of crazy raps over cool beats suitable for most of the family to enjoy! Don't be a dummy, listen to "DOOFUS!" on all streaming services on September 7.