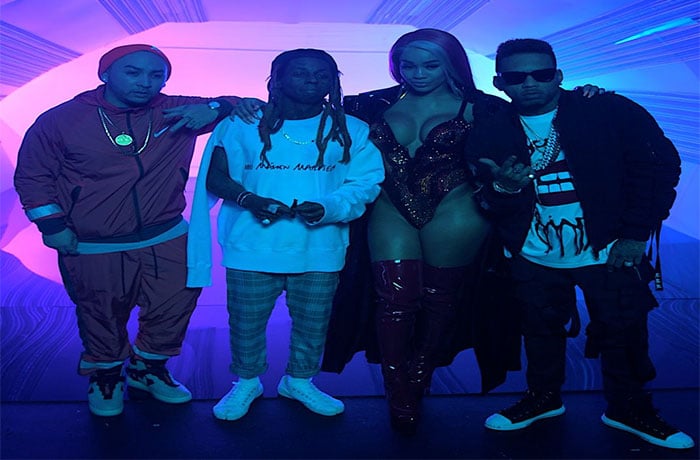 Kid Ink shares the behind the scenes photos from his 'YUSO' video shoot.
It has been a little while since we last heard from Kid Ink. Today we get some behind the scenes photos from his upcoming video. Kid Ink went down to Miami earlier this week to shoot the official video for his single "YUSO" with Lil Wayne and Saweetie.
Directed by Mike Ho look for this video to drop later this month. Currently #25 at Rhythmic and #48 Urban, YUSO is climbing the radio charts quickly. The photos are provided by Matty J.