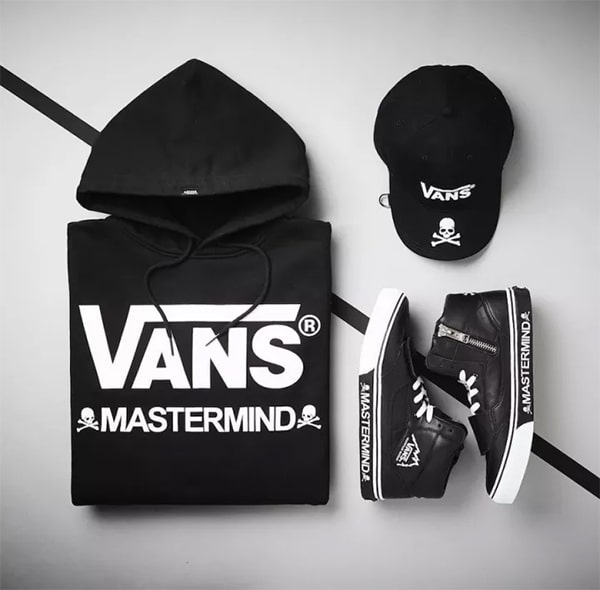 mastermind JAPAN x Vans Mountain Edition now has a release date.
Although mastermind JAPAN has undergone changes in abundance over the past few years, the Japanese-based brand seems strong and stable as 2017 comes to a close. Consistent collaborative efforts persists as the new year comes into view with a first look at this upcoming partnering release with Vans.
Opting to canvas the Mountain Edition, a trend many will accredit to Jerry Lorenzo's foresight, in customary fashion mastermind outfits the shoe in monochromatic black and white with skull and bones branding visible for all to see. The shoe also denotes zipped construction leading upwards to the ankle collar. Further branding is consistent at the midsole and quarter paneling.
The mastermind Japan x Vans Mountain Edition will release exclusively on October 13 at mastermind and Vans Japan retailers. An online release will follow on October 14.
Source: Nicekicks