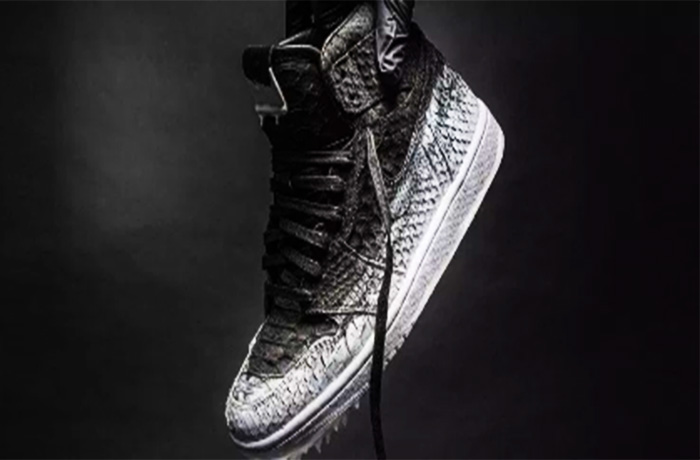 The Air Jordan 1 has evolved from a ground-breaking basketball shoe to a canvas for some of the most hyped collabs as well as becoming a staple shoe within the world of fashion.
The Shoe Surgeon has become a favorite due to the way in which he transforms any shoe he gets his hands on into a wearable piece of art.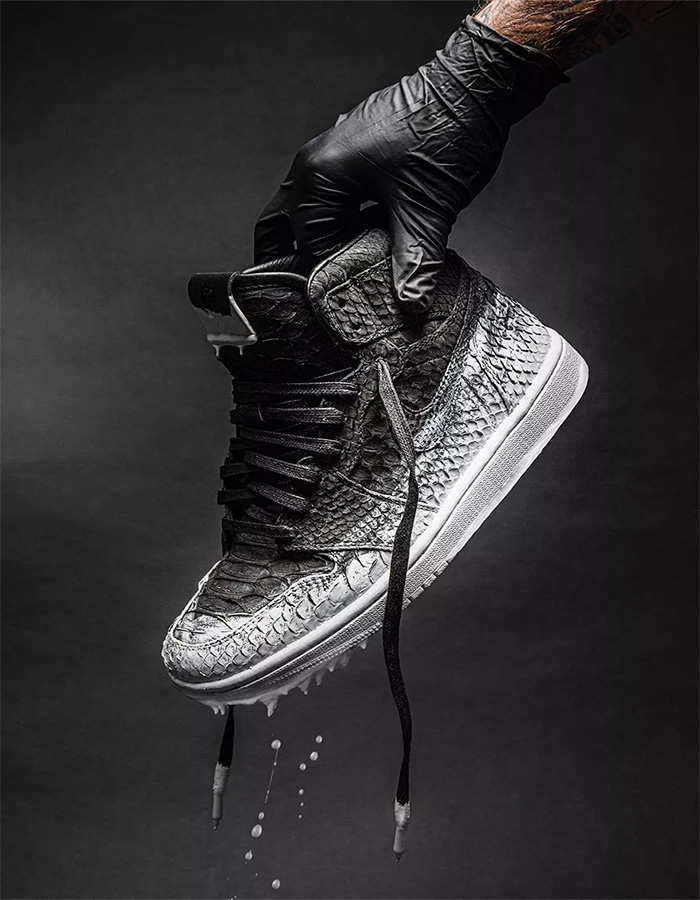 For his newest creation, The Shoe Surgeon merges black sueded python on an Air Jordan 1, then painted by hand with white latex paint.
Custom Air Jordan 1 'Painted Python" by The Shoe Surgeon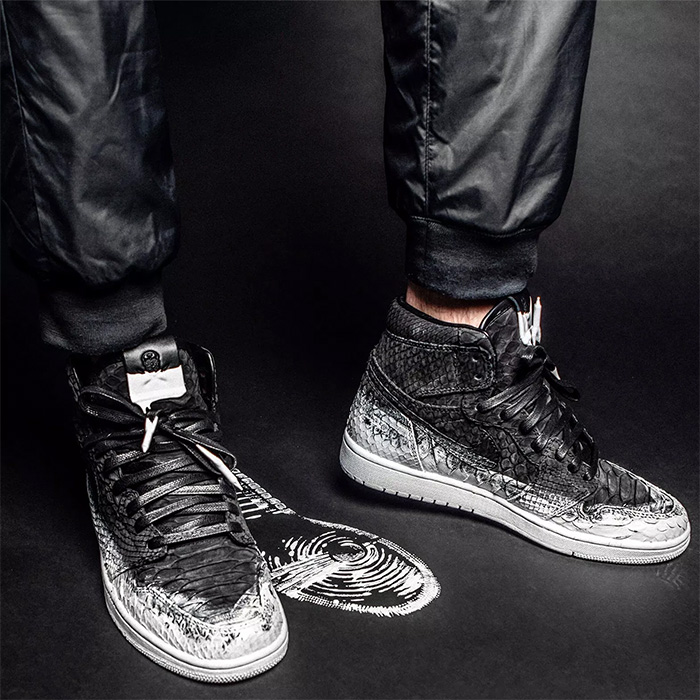 The shoe released in limited quantities on June 8, 2019 for a steep $4,000 USD.
Be sure to follow The Shoe Surgeon here on Instagram and et us know what you think of the AJ1 on social.
Source: Nicekicks