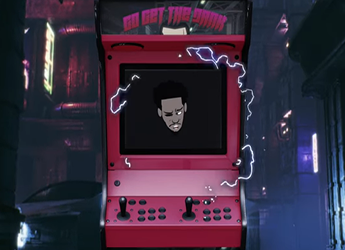 Verbal Kent and Superior release the animated visual for 'Go Get The Dank' featuring Vic Spencer & Sonnyjim.
Chicago wordsmith Verbal Kent (Ugly Heroes) and Spanish-German beat maker Superior release an animated video for "Go Get The Dank" off their collaboration album "Half My Life". The track is featuring Vic Spencer and Sonnyjim, and the video is animated by Brandon Webb of Foxx Called Moon Films.
Verbal Kent says: "I felt like Superior passed me this ominous, minimal beat the needed more than one vocal perspective. I have a totally different approach to both Vic Spencer & Sonnyjim, and yet couldn't respect their crafts more. I think we all bodied this in our own way, and that's what makes it unique."
"Half My Life" by Verbal Kent & Superior came out in December 2017 on digital and CD, and is now also available on vinyl.