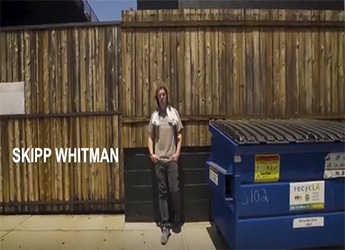 Skipp Whitman releases new 'Nametag' video.
Skipp Whitman is back with a new visual. Today he shares the new visual which was shot by Sebastian Ruiz for which he samples Black Sheep's 'The Choice Is Yours' track.
'Nametag' is another of those videos that we have come to expect from Skipp. It appears that Skipp Whitman does not want to over-shadow his work with lots of bells and whistles when it comes to the production of his videos. Look for more from Skipp Whitman soon.
[jwplayer player="1″ mediaid="116971″]