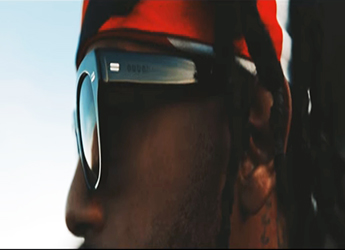 Fendi P releases his new 'Dance With The Devil' video featuring Mary Gold.
After dropping numerous mixtapes, the first Jet Life recording artist released his official debut album, Late Nights, Early Mornings, on May 11 via Jet Life/EMPIRE and it debuted in the top 20 on the iTunes Hip-Hop chart. Late Nights, Early Mornings is the embodiment of years of grinding; and also promises to make Fendi a household name. "This is my greatest work to date" Fendi stated. "I'm excited for people to hear it and hear how much I have progressed."
While the name change may throw fans off for a second, it was part and parcel of his evolution as an artist—and as a person. "As Corner Boy P, fans got to see me grow and develop as an artist. However, there are things I want to accomplish as an artist and as a man. I want to share my story and be a mentor in my community. If I want to visit a school as Corner Boy P, I do so with pre-conceived ideas of who I am and with negative connotations. So moving forward, its Fendi P; we all grow and mature."
On the heels of its two previous singles, "Wit My Left," featuring Lil Wayne which was premiered by Complex and the projects second single, "Dayton's & Rollie's" featuring Curren$y which was premiered by Mass Appeal, Fendi is back with a new visual, "Dance With The Devil," featuring Mary Gold, which was premiered by HipHopDx along with a Q&A session.
Fendi P's Late Nights, Early Mornings is now available via Jet Life/EMPIRE.