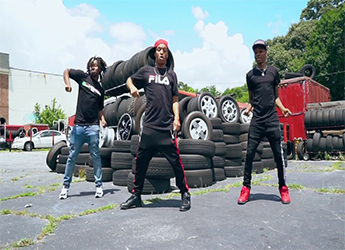 Mr. 2-17 shares his new visual for 'FILA'.
Today Mr. 2-17 debuts on SpitFireHipHop with his new 'F.I.L.A' video off his project "Peace Up". The new visual was shot and directed by one of the industries top Street Exec's, Howard Ross who took the visual to another level.
The Atlanta rapper brings back the funny in his 'F.I.L.A.' video. Watch the video below and let us know what you think.
[jwplayer player="1″ mediaid="117968″]