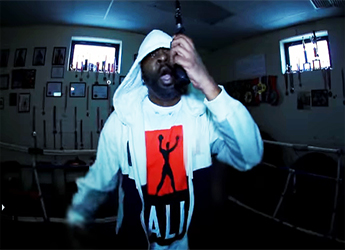 Nine (Double M) shares his new 'Pull Up Video' video.
Nine is back! Goon MuSick is proud to announce the brand new studio album by Nine produced entirely by the Snowgoons entitled "King" to hit the streets 9/9/2018.
"Pull Up" the second single and video release off the album is online now and brings you right back to the heart of the Boogie Down Bronx where it all started. Nine still got it and calls out all the tuff guys to "pull up" and bring their skills to the test.
The Snowgoons also launched their brand new Online shop goonsgear.com to offer various exclusive Nine "King" Bundles and limited merchandise for Preorder.
[jwplayer player="1″ mediaid="117959″]