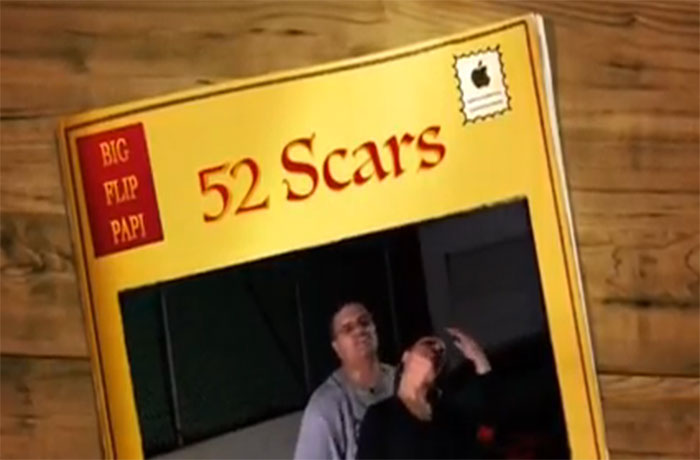 Big Flip Papi goes for the necks of mumble rappers in '52 Scars' video.
This Big Flip Papi (aka RNR) intro to his upcoming album "From Tha' Can 2 Tha' Land." The album is dropping on Hardtimes Records distributed by Fork and Spoon/EMPIRE Distribution.
The new album features French Montana, Nipsey Hussle, Kool G Rap, Cory Gunz, Jaz-O, Uncle Murda and more. Watch the '52 Scars' video below.