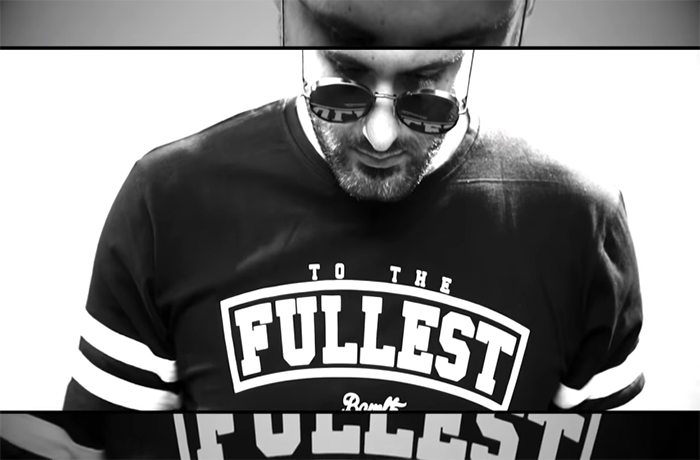 REKS, Masta Ace, Rakaa Iriscience, Mr Wiggles – To The Fullest
Becauseweliveit are dropping their debut release. And they're doin' it the right way. A classic black 33 rpm 12″ vinyl maxi-single including 3 versions plus the respective instrumentals of the smasher track To The Fullest.
On 12 Finger Dan's original version they got REKS, Masta Ace, and Rakaa Iriscience [of Dilated Peoples] droppin' powerful verses. For the cutz Stevie Drumz joined 12 Finger Dan and they went crazy – that's Hamburg, Boston, New York, Munich and Los Angeles united for the cause of that boom-bappin' true Hip Hop.
The idea of a black & white performance video in front of a white nothing/everything truly seemed to fit that powerful To The Fullest concept. A clear background that lets one focus on the invisible pictures these 3 top MCs paint with their words, and the visible tight moves of legendary Rock Steady Crew member Mr Wiggles.
True Hip Hop heads will not only get the message of the intro but also recognize the man whose voice can be heard. The story the video is trying to tell is especially about the process of focused creation. May it be a tag on the wall, a print on a shirt, or producing a vinyl record. It's about the dedication Hip Hop demands and boosts, at the same time.
[jwplayer player="1″ mediaid="122037″]