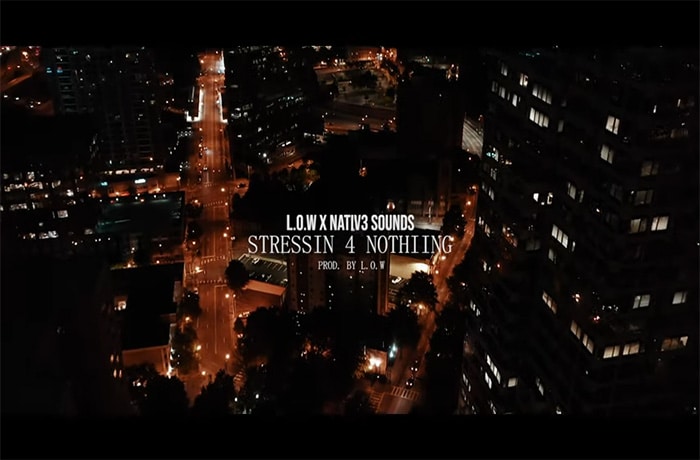 Nativ3 Sounds and Low drop off the new 'Stressin 4 Nothing' video.
With new content being released everyday and available at the palm of the consumers hand, the music industry today can seem like some what of a rat race.
For independent artists such as NATIV3 SOUNDS along with L.O.W that in itself can be very stressful. 1kmoments captures a dope venting session on camera by getting each of the rappers take on the topic via the track 'Stressin 4 Nothing' produced by LOW BEATS.