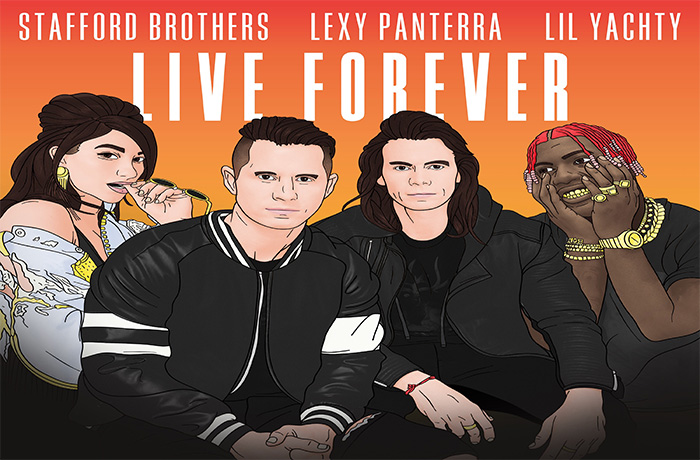 Stafford Brothers release the lyric video for 'Live Forever' featuring Lexy Panterra and Lil Yachty.
The DJ duo that is the Stafford Brothers release new content. They connect with Lexy Panterra. In case you have been living under a rock and don't know who Lexy is, we will explain. She is an international singer, songwriter, actress, and dancer. She has a large loyal fanbase with over 9 million followers reaching an impressive viewer average of 500 million.
The Stafford Brothers also added Lil Yachty who gives them a few bars on 'Live Forever'. Watch the lyric video below.
[jwplayer player="1″ mediaid="125212″]