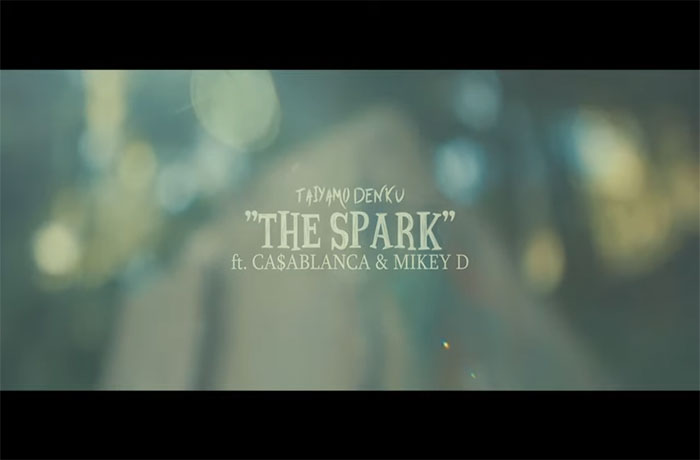 Taiyamo Denku releases the new visual for 'The Spark' featuring Ca$ablanca and Mikey D.
Milwaukee to Dallas to New York, these three emcees bring a spark to hip-hop with bars and lyrics they want you to pay attention. Ctm Films creates another movie for Denku and his collaborators. The Milwaukee native starts the song off with a half chanted, half rapped hook then carries his signature delivery into his verse with witty lyrics and word play.
Ca$ablanca, the Dallas emcee reciprocates his lyrics to ya'll , ski mask and strong presence after the chants of denku,s hook finishes. Then the torch is handed off to Mikey D the legend MC from the group Main Source. Mikey D ends his punchline filled verse with a great closer assuring all that He is Hip-Hop.
The whole track is crafted by Australian producer Dcypha who certainly makes you feel the vibe and lyrics of each emcee. This song "The Spark" is featured on Taiyamo Denku's latest album "The Book of CyphaDen" which you can stream now on all major platforms and also purchase physical and digital copies here.