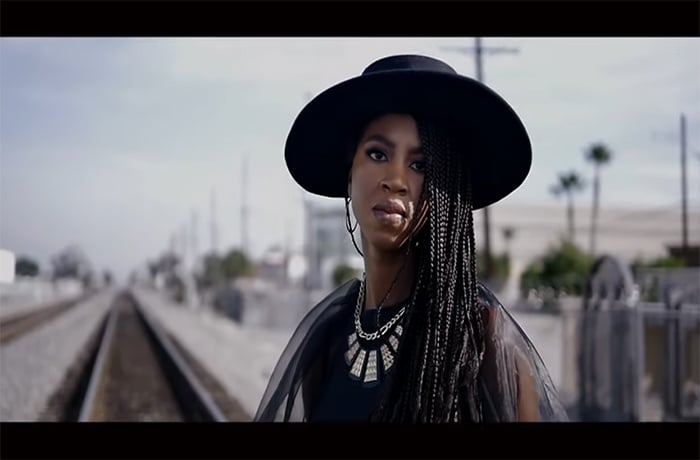 Lyric Jones releases her new 'Dusty Heart' visual.
Lyric Jones has to be one of our favorite artists in Hip-Hop today. Lyric Jones was kind enough to sit down with us on the Austin leg of the 2017 Ski Mask Way Tour along with her big sister Rah Digga.
Lyric Jones releases the new visual for the Giallo Point produced 'Dusty Heart' track. In the new video Lyric appears on train tracks which can be symbolic as she travels through this Hip-Hop game. Lyric also directed the new video as well.
[jwplayer player="1″ mediaid="128889″]