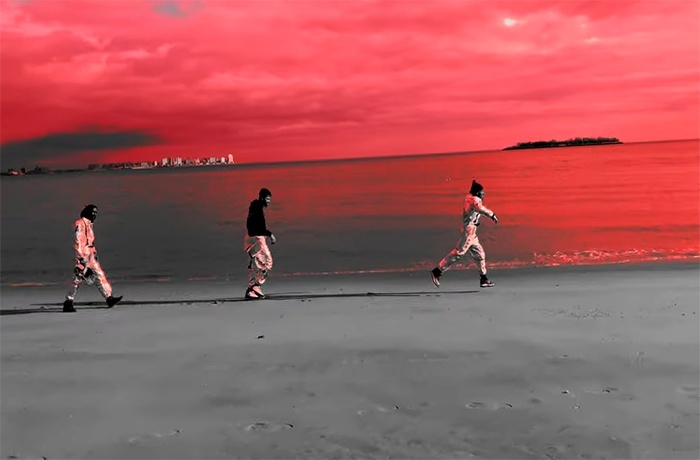 2nd Generation Wu connects with Method Man for the 'New Generation' remix video.
"What would Hip-Hop sound like on Jupiter?" muses 2nd Generation Wu's iNTeLL (son of Wu-Tang Clan's U-God). Instead of waiting for an answer, he and his partner-in-arms PXWER present their latest single and brand new official video for "NEW GENERATION (Remix).
Featuring legendary Wu-Tang Clan member and PXWER's father METHOD MAN, the new video transports the ongoing legacy of the WU Family into space, merging Hip-Hop with Planet of the Apes for a track that EARMILK claims "harks back to the dark gritty energy of the Wu with its ominous cinematic texture and hard-hitting drums to match.
Premiering on CULTURE COLLIDE, the video posits the intergalactic team and crew on an alien shore, mixing animation and psychedelic effects and splices it with footage featuring Method Man. HipHopDX says of the track, "Wu-Tang Clan luminary Method Man and his son PXWER have linked up on wax for the first time ever on the 2nd Generation Wu remix 'New Generation.' Along with iNTeLL, the son of U-God, Meth and PXWER effortlessly swap bars over YODI and intelligent's dark, keyboard-laced beat."
[jwplayer player="1″ mediaid="129386″]