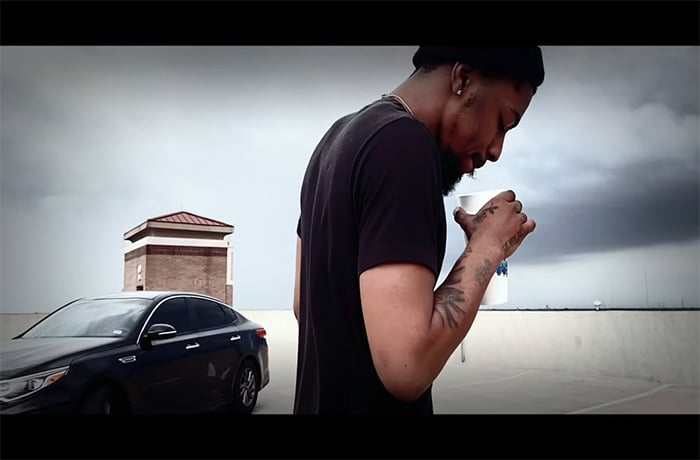 Kenzal Young debuts on SpitFireHipHop with his new 'Say Less' video.
Kenzal Young from the Missouri City area of Houston is kind of the spokesperson for the underrated artist. In visual "Say Less," he keeps it simple, while expressing his underdog attitude.
Just using his iPhone and his sister as the director, rising artists Kenzal Young released a simple video for "Say Less" that reveals everything we need to know about him.
First, he gets a lot out of a little. Sure we know that iPhones are adequate tools for video production, yet artists still shoot big budget videos, not Young. He made his sister the cameraman and his phone the 4k camera.
Next, he cares mostly about the music and not too much else. Since his video budget was basically a phone bill, one would think he'll spend more on material things to spice up his image. Nope. Young drove in a regular whip, wearing regular clothes and no flashy jewels, to deliver a powerful message.
"You can pick a side with whomever," Young's opening statement made it clear that with or without any of us, he's going to be here and we are going to hear him. Check out "Say Less" below.