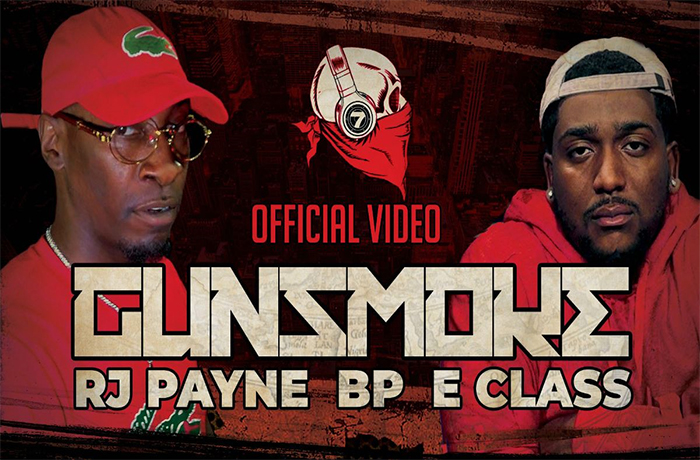 BP connects with RJ Payne and E Class for the 'Gunsmoke' video.
BP enlists two of the top spitters in the game with his first single "Gunsmoke" featuring RJ Payne and E Class of the Hoodies. RJ Payne unleashes his murderous bars by opening the track with "Now ain't no telling what I might write down/Whose your favorite?
Go get 'em/I'll take that niggaz life right now." E Class finishes the track with a barrage of bars and warning haters "If success got you willing to hate/I rather get out of state/and stomp harder rub that shit in your face." Shot at the iconic Def Squad studios in Long Island, the director Scientific Lens seamlessly blends the performances of the MCs with shots of the animated video that inspired the cover for "The Supreme Seven".
BP describes the album as a modern day western full of legendary gunslingers and new fire spitters. Seven Songs Seven MCs "The Supreme Seven."
[jwplayer player="1″ mediaid="130817″]