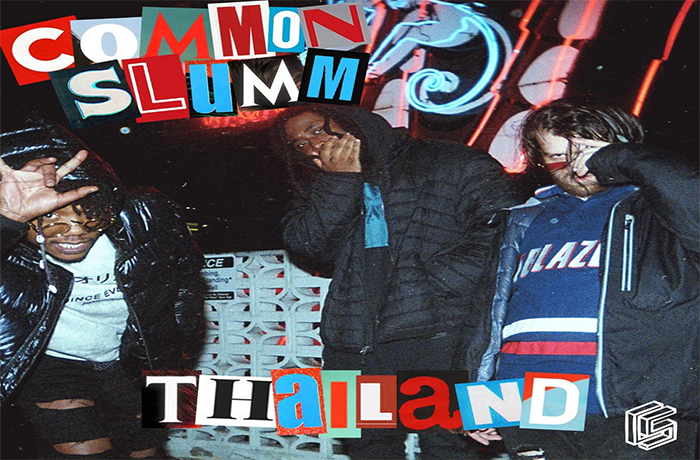 Common Slumm makes their SpitFireHipHop debut with their new 'Thailand' video.
These three artists mesh perfectly to create a unique musical blend that will be a welcomed addition to the worldwide music market. Releasing their lead single, "Thailand" marks the first preview from the upcoming EP titled "Better Off Dead," dropping July 31st via Common Slumm LLC/Jus Family Records/Active Family. A feel-good mash-up of Hip-Hop meets NW Alternative, "Thailand" displays the unique musicality that Common Slumm brings to the table.
Band members Allah(lead vocals), J.Hixson(producer), and Reckless(producer) all bring a unique and individual style making Common Slumm an eclectic group of musicians with limitless potential. The Common Slumm project is a joint venture with David Parks(Too Many Zooz), Jus Family Records(Cool Nutz), and Active Management(SOBxRBE, P-Lo, and More) and releasing content through the Bay Area powerhouse Empire Distribution.
With a solid team in place and unique sound and style, Common Slumm is destined for great things and sure to add a new element to Portland's buzzing Hip Hop scene. 
[jwplayer player="1″ mediaid="130704″]