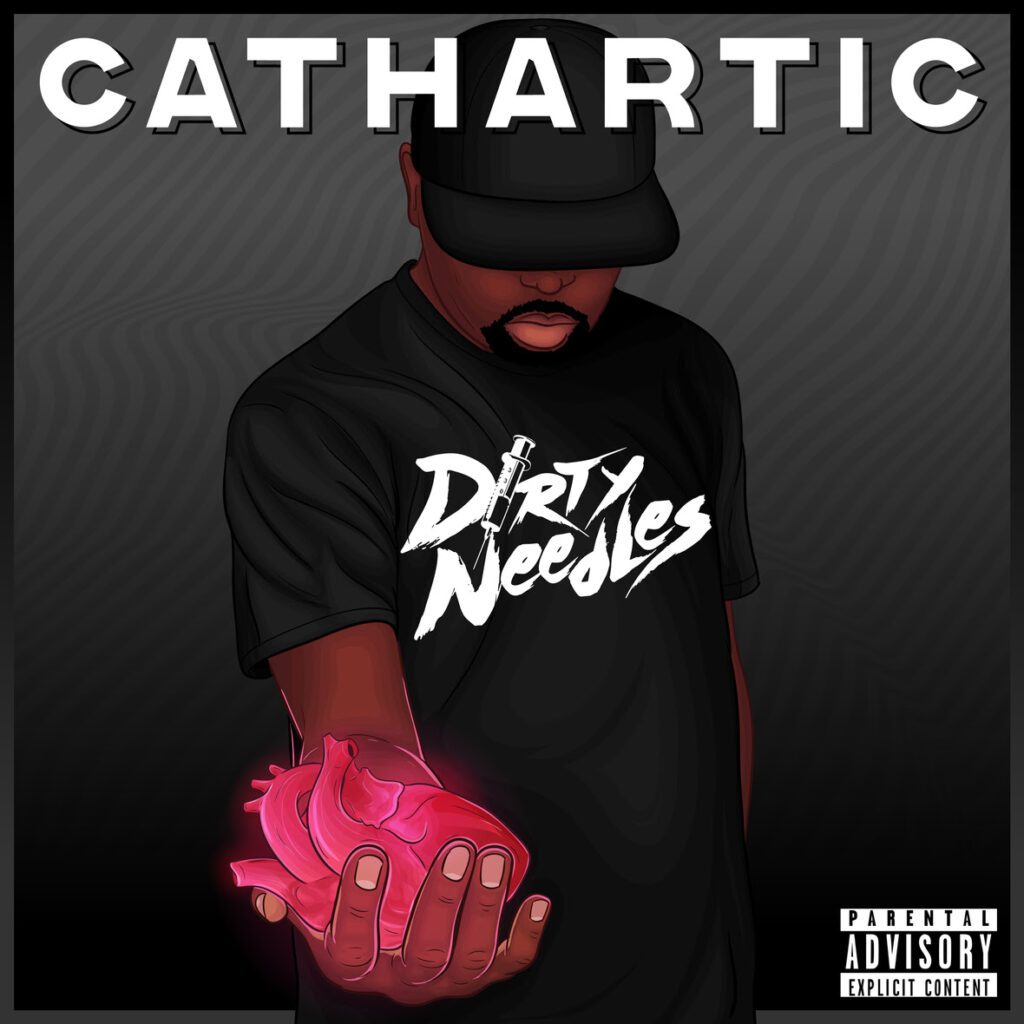 Rapper Dirty Needles is putting forth his most vulnerable side forward on a new album, Cathartic, out now.
Inspired by a session with his therapist, the ten-track project is a deeply personal detailing of experiences from childhood through young adulthood told through the lens of his current state of mind. The end result is a deeper exploration of his storytelling capabilities with intention placed on providing listeners with relatable content, despite its personal inspirations.

His stories are told through the ten stages of growth, beginning with an air of machismo to allowing his armor to crack and from there embracing the failures and growth of the human experience. Proverbially "pouring his heart" into the album, Dirty Needles wrote, recorded and mixed the entire project from his home studio.
The album features guest appearances from Liz Rees, Steph Geber, DJ Mrok, Alexa
Gold, Coast LoCastro and ReVyved plus production from The Illustrated One, 17 Cvndles, Robert "Boots" Pickard and Charlie G.
The video for the lead single "Like Glue" has arriveed in conjunction with the release of the album.
[jwplayer player="1″ mediaid="130649″]
Check out the album and video for "Like Glue."
https://dirtyneedles330.bandcamp.com/album/cathartic
Links:
www.dirtyneedles330.com
www.twitter.com/dirtyneedles330
www.instagram.com/dirtyneedles330
http://www.facebook.com/dirtyneedles330