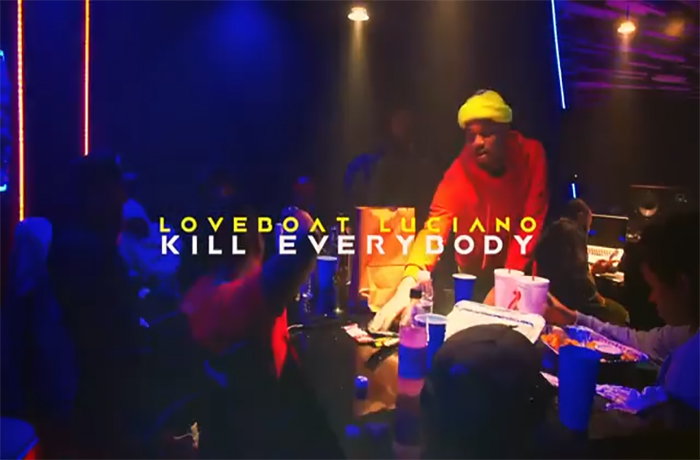 LoveBoat Luciano debuts on SpitFireHipHop with his "Kill Everybody" video.
Benny The Butcher's debut Black Soprano Family project, Gangsta Grillz X BSF Da Respected Sopranos, will be released on 7-31, and BSF's newest shooter Loveboat Luciano will be a featured artist.
Before that happens though, Luciano drops a new visual, "Kill Everybody," from his forthcoming project IBTS2 (Institutionalized By The Streets 2); which was premiered by HipHopDx.
"Kill Everybody" was a song I made when I felt my back was against the wall. I was under a lot of pressure and I was being judged and taken for granted by my family, friends and enemies" Loveboat commented to HipHopDx.  "I wanted blood, so I took that into the booth, saw red and started crafting." 
Loveboat Luciano's IBTS2 (Institutionalized By The Streets 2) features appearances from Benny The Butcher, Quinn NFN, El Camino & Rico Shaw and will be released on 8-14-20. 
[jwplayer player="1″ mediaid="131025″]