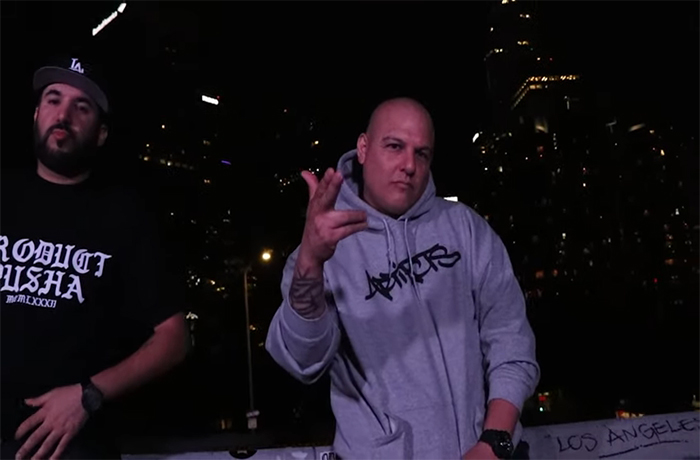 Mic Bles and Destruct are phenomenal in "Thee Original" video.
Mic Bles and Destruct link in the streets of Los Angeles to illustrate their bar-work among the L.A. skyline on the Big Bo visual titled, Thee Original.
The track was produced by the Chilean producer duo The BeatPack with cuts by DJ Kitsos. Watch the video below and let us know what you think in the comments.
[jwplayer player="1″ mediaid="131319″]