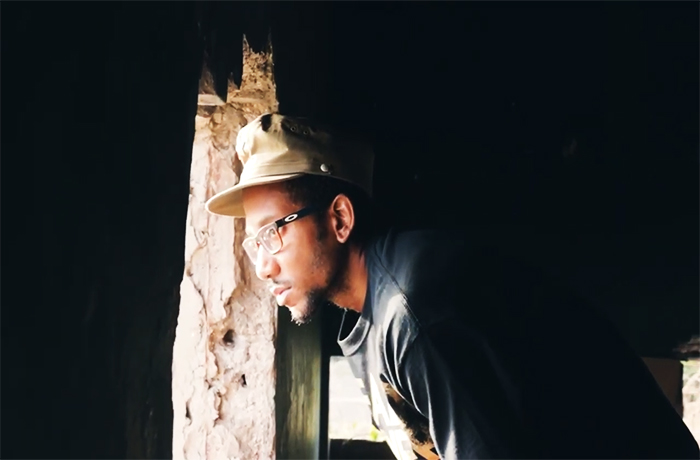 Five Steez and Mordecai face off in mini action movie for A.B.S.
In a strange turn of events, emcee and producer duo Five Steez and Mordecai face off against each other in their new music video for the song A.B.S. from their recently released EP HeatRockz 2.0. The cinematic piece, directed by Kinematix Studios, depicts Five Steez as a rebel soldier being investigated by Mordecai, who plays a secret agent. 
The music video features Five Steez tied up in a basement, defiantly rapping despite being beat up, and eventually laughing at the end. Mordecai is seen deep in his investigation, staring at his wall of clues and building his case slowly but unsuccessfully, while Steez is on the run.
"I love action movies and we got to make one of our own right here," says Five Steez, about the video which was shot at undisclosed locations across Kingston. Mordecai says, "We had a wild idea and Kinematix helped us bring it to life and make something unique."
A.B.S. is one of four tracks on HeatRockz 2.0, which was released on July 3 exclusively on Bandcamp then made available on all streaming platforms on July 31. The Bandcamp version features a fifth track as a bonus only when purchased. 
HeatRockz 2.0, which is a sequel to Five Steez & Mordecai's first EP in 2016, boasts boom bap bangers, made of moody, dusty and atmospheric beats, paired with top-tier rhymes. This is the duo's third project, having followed up their introduction with the Love N Art album in 2019.