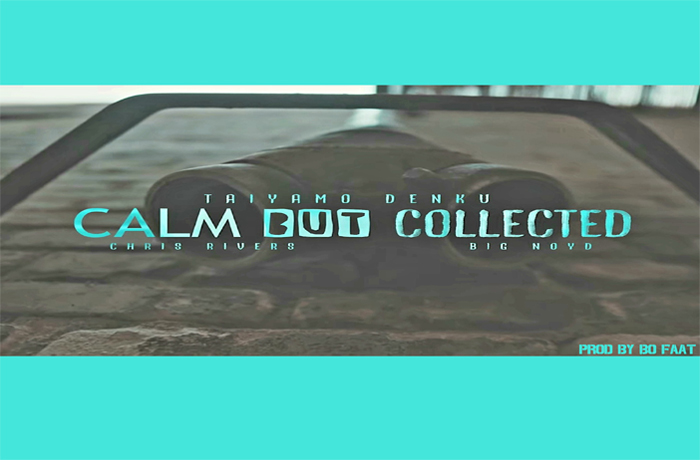 Taiyamo Denku releases his "Calm But Collected" video featuring Chris Rivers and Big Noyd.
Taiyamo Denku and Bo Faat continue their war path in the over-flooded realm of hip-hop music. This time, they recruit Chris Rivers and Big Noyd of Infamous Mobb to show you despite all the struggles indie artists go through, they continue to do what they love their way: "Calm But Collected."
Bo Faat creates a melodic boom bap canvas that draws you in to the lyrics of each artist. Denku, Chris and Noyd all add their own unique and signature styles to the song that comes off very cypher-ish without a hook to bridge the verses together.
This is a one off video single that will possibly be part of a Denku and Bo Faat project in the future titled Kollabzilla. CTM Films behind the camera providing the crisp visual to perfectly complement the song.