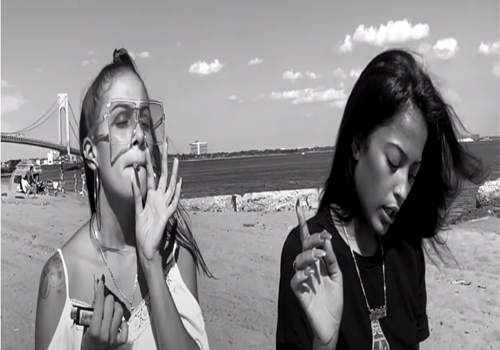 2nd Generation Wu release the new "Heaven on Earth" video.
'Heaven on Earth' was actually the very next track 2GWU worked on with J. Glaze after '7.O.D.'," continues iNTeLL. "It's a very different sound, but we were looking to push the envelope and be different. I don't ever want to be predictable. After we layered the vocals, Glaze went in with his trumpet and bodied it, only intending to keep part of it but we were like 'nah that whole solo gotta stay."
The title is referring to my personal feelings about the combination of Great Marijuana and Great Vagina, both allowing you to possibly experience Heaven on Earth." The song embraces their defined sound, combining jazzy, old-school, Wu-style loops with modern production for an icy atmosphere punctured by powerful vocals.  

2nd Generation Wu picks up their own torch, lit from their parents, and blazes a trail all their own. Led by the core of iNTeLL (son of U-God) and PXWER (son of Method Man) with occasional features from the other Wu progeny such as SUN GOD (son of Ghostface Killah) and Young Dirty Bastard (son of the late Old Dirty Bastard), 2nd Generation Wu has branched off the Wu-Tang family tree and created a new branch all their own.