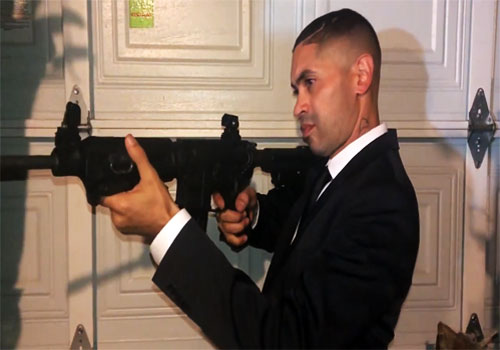 Echo drops off his new "John Wick" video where he plays the aforementioned hitman.
"John Wick" is one of the sickest hitmen ever created. Echo portrays the retired hitman seeking vengeance for the killing of the dog given to him by his recently deceased wife in this new video.
Just as John Wick is deadly with his tools, Echo is as deadly with his rhymes. The pinpoint precision in which he delivers them is like that of a marksman. Watch the video below and see him turn people into lunch food.
[jwplayer player="1″ mediaid="132644″]