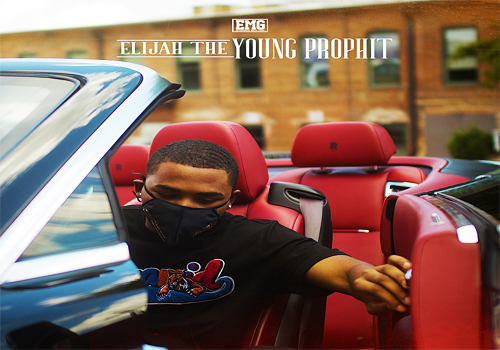 Elijah The Young Prophit releases the new video for "F.A.H." (F$@! A Hook) featuring Dutchess (of Black Ink).
"F.A.H." (F$@! A Hook) is the reflection of a trail created by a path that only Elijah the Young Prophit could pave. Unstoppable is the vehicle clearing the message and confirming the new foundations for what hot lyrics and music is.
Yes, during a pandemic, the 17-year-old new sensation uses his creative abilities and brings sunshine to all cloudy days. With national celebrity and new big sister Dutchess (of Black Ink) in the neighborhood, he pulls up to Pretty In Ink where he receives empowerment. This fuels the energy and jewels of wisdom captured during the behind-the-scenes Dutchology moments that no one could have prepared for.
Then he continues to break ground when he teaches how to turn negativity into positivity. In a world of violence and hate, this young mogul finds a way to be true by not talking about the change, he is the change! F.A.H. is on fire and blazes through as one of the many musical creations on the trail to Elijah the Young Prophit's legacy.
[jwplayer player="1″ mediaid="132299″]