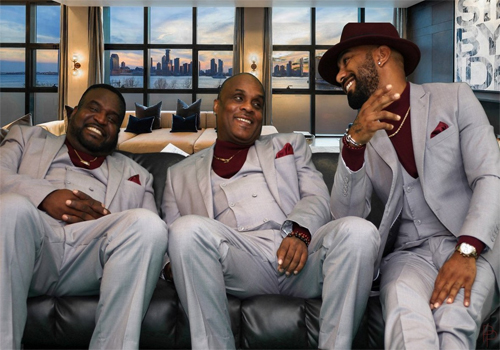 Force M.D.'s share with us their new "Fly With You" video.
Staten Island, NY R&B group, Force M.D.'s release the music video for "Fly With You." Entering the ranks of all-time R&B legends with their '80s singles "Tender Love" and "Love Is A House." The Force M.D.'s played a crucial role in the cross-pollination of hip-hop and R&B.
Written and produced by Robert Schwartz and Eric Cui and co-produced by 2x Grammy-winning producer Carvin Haggins, Kevin Crump, and Force M.D.'s, "Fly With You" was inspired by the passing of group members TC, Trisco, and Mercury, sung from the perspective of the deceased telling their loved ones to hold on.
Filmed in the Poconos, the video was directed by multi-award winning director Robert Schwartz, and features M.D.'s member Stevie's D's family, actor Gavin Furbert, and child actress Madison Schwartz. The Force M.D.'s last album was 2000's The Reunion. "Fly With You" is out now on Force M.D.'s Music/WHOMAG/Sony Orchard.
[jwplayer player="1″ mediaid="132251″]