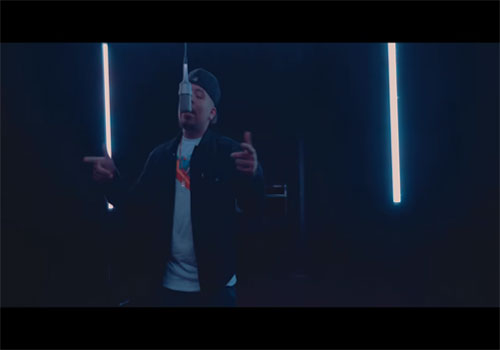 KenGrizzy makes his SpitFireHipHop with his "Take You Home" video.
"Take You Home" is a collaboration between Bronx Artist KenGrizzy and Nawlage out of Massachusetts. Coming together on a tropical afro-beat, while the record constantly switches flows and melodies. These two artist linked up in the middle of the COVID-19 quarantine in April via IG live and in less than a week they had this Melodic record to drop which ends up releasing in May. Fast forward 4 months later and has garnered over 100,000 plays throughout all platforms.
Nawlage has collaborated with the likes of French Montana, and has received multiple co-signs from superstar Cardi-B via Instagram. When creating this record both artist faced a question head on "Whats our topic". Considering it was the middle of quarantine and everybody was locked in their households. This record was created to represent seeing that old fling or individual that you haven't seen due to the quarantine.
"Baby Girl I'm Looking at you, and you're at me, and I'm wondering for the night" Rekindling that fire, reminiscing on the last time we linked up, and now we're in the same venue post-quarantine leading into the hook "Don't talk I just wanna take you home girl"
Now KenGrizzy is preparing to end 2020 with a bang with a new single titled "BendOva" accompanied with a sick visual and countless melodies. You can expect to see this new single on all platforms November 1st.