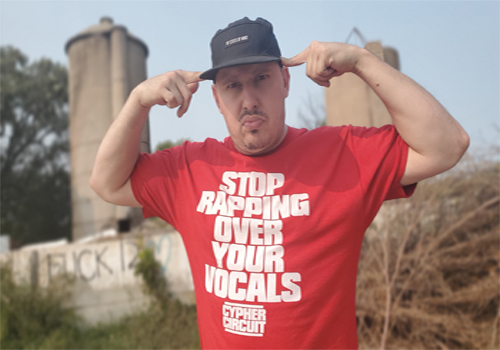 Taiyamo Denku is back with the new video for "Test Me."
Dark Bars in a dark place is what equals Denku's "Test Me" song and video. The sunlight in the video makes the grim, old cemetery look peaceful. In his first verse he stands on a hill built over a mound of graves beneath him.
Test me is the perfect delivery for halloween from the CyphaDen brand. The song actually hails from the early album release of "The Darker Side of Light" that Taiyamo Denku and Bo Faat dropped earlier this year.
Ctmfilmstv created the perfect visual for the heavy barred and lyric based emcee. Bo Faat still says this is one of his favorite songs from the album and he definitely put his work in on creating the beat and production for the track.
[jwplayer player="1″ mediaid="132482″]