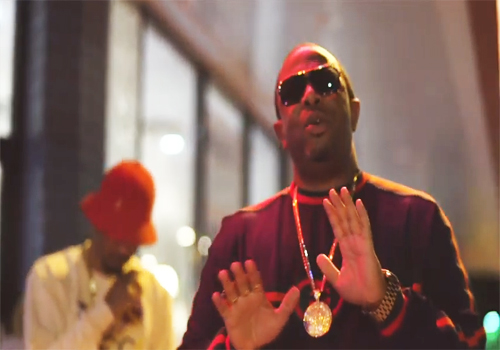 Vursatyl The Great debuts on SpitFireHipHop with his new "I Don't Want You Anymore" featuring Lunden Benard.
Portland Rap legend Vursatyl The Great drops the Official Music Video for his smooth new single "I Don't Want You Anymore" featuring Lunden Benard with production by Jake One. 
A founding member of the iconic Portland group Lifesavas, Vursatyl has long been known for delivering heavy-hitting bars and well-crafted verses but the real fans know Vurs also has some vocals in the tuck! On "I Don't Want You Anymore" Vursatyl links up with another North West Hip Hop GOAT - Jake One and reinvents himself with smooth R&B vocals, setting the mood for up and coming artist Lunden Benard to the slam dunk his feature.
Never afraid to share the spotlight Vursatyl tells the story of a lover sneaking out to find what the single life has to offer, all while leaving enough room for Lunden Benard to come through with his slick 16. A true student of the Golden Era of Hip Hop, Lunden is not only a rising wordsmith but also a producer crafting his art with influences of 90's East Coast rap with an updated 2020-feel.
"I Don't Want You Anymore" gives us a nostalgic feel while still staying highly original in the storyline and delivery of lyrics. Lunden Benard would make Slick Rick and Q-Tip proud with his vivid lyrics and timely cadence, giving room for the beat to complement his lyrics at multiple points throughout the song.
Jake One delivers a classic soundscape for Vursatyl and Lunden to each tell their story of a wandering lover and how to move on from a toxic partner. A soulful and playful single, "I Don't Want You Anymore" marks over 20 years in the rap game for Vursatyl The Great and shows, like a fine wine, his art is only getting better with time. 
[jwplayer player="1″ mediaid="132347″]