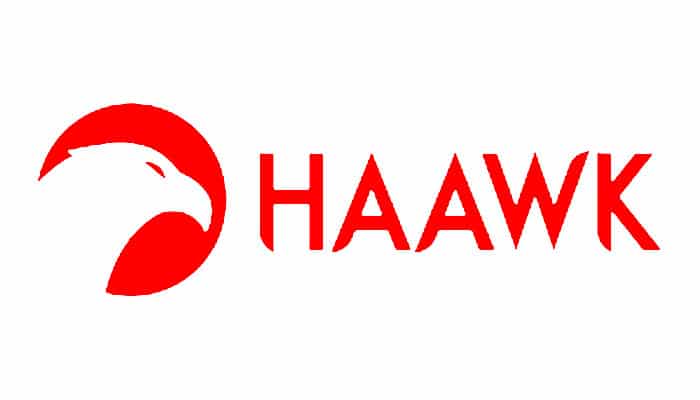 Rights management, enforcement, and monetization platform Haawk has just finalized two major acquisitions.
Haawk has dramatically expanded its rights management and monetization platform with a pair of acquisitions.  According to details just shared with DMN, Haawk has acquired both TuneRegistry and RoyaltyClaim.  Like Haawk, both companies are based in Los Angeles.
TuneRegistry and RoyaltyClaim are sister companies conceptualized by Dae Bogan.  Both target independent and DIY musicians and rights owners, a group that faces serious challenges managing and monetizing their rights online.
Accordingly, TuneRegistry offers a simple platform for storing and registering digital asset metadata across numerous rights groups and platforms, including ASCAP, BMI, SESAC, SoundExchange, Harry Fox Agency, Music Reports Inc., Loudr, Crunch Digital, TiVo, Gracenote, and MediaNet.  TuneRegistry has established partnerships with all of those companies, while introducing an easy method for centralizing and updating metadata.
If TuneRegistry offers a registration headquarters, RoyaltyClaim is the vehicle for claiming rights across the broad internet landscape.  RoyaltyClaim simply describes its service as a "search engine for unclaimed and so-called 'black box' music royalties," a solution that could seriously increase indie and DIY revenues.
Currently, the landscape includes considerable piles of unmatched, unclaimed, unpaid, or otherwise accrued royalties, the amounts of which remain depressingly substantial.
RoyaltyClaim has also been matching thousands of mechanical royalties, specifically via Section 115 'Notice of Intent' filings from Google, Spotify, Groove Music (RIP), Amazon Music, iHeartRadio and Pandora, among others.
Now, both rights management solutions are part of a far broader umbrella.
Already, Haawk has been managing and monetizing copyrights for a number of notable independent music, film, and television catalogs.  So these acquisitions mean more solutions for a broader clientele, according to Haawk founder Ryan Born.
"Haawk's mission is to create and retrieve newfound revenue for rights holders," Born explained.  "Dae Bogan and the teams behind TuneRegistry and Royalty Claim are the perfect fit for our company."
The bulked-up enterprise features a few more notable names.  That includes advisers like Peter Csathy and David Ring, industry vets handling strategic partnerships and label alliances, respectively.
Following the acquisition, Dae Bogan will assume CEO stripes at the consolidated company, with Born shifting to President and CFO.
Source: Digital Music News